TOUGH MUDDER USA
Take on the challenge of 10 miles and 20 obstacles in one of the most demanding events you'll hate to love!

As a member of the Run for Burma team in a Tough Mudder, you will save lives with each mile you run and each obstacle you overcome. Form a team and enjoy the satisfaction of camaraderie making the difference for children.
Chose from one of these 7 Tough Mudder events in the city of your choice:
Los Angeles – Apr 16-17
Mesa AZ – Apr 30th – May 1st
Philadelphia – May 21-22
Cincinnati, OH (Sparta KY) – Jun 11-12
Roswell VA – Jun 12-13
Snowmass CO, Sep 10-11
Seattle WA – Sep 24-25
Run for Burma is the charity running team of Burma Humanitarian Mission. We provide medicine and medic training to backpack medics operating throughout the conflict zones of eastern and northern Burma where the Burma army continues to inflict violence on the Karen and other ethnic minorities villagers. The army routinely steals land and livestock, shoots men and boys, rapes women to intimate them. Click here to see all of our programs to help the people of Burma. As a result of the Burma Army's violence:
1 in 7 children die before their 5th birthday – 10 times the rate in Thailand
The maternal mortality rate is 15 times the rate in Thailand and 54 times higher than in the U.S.
1 in 5 suffer from malaria
1 in 5 from Acute Respiratory Infection (pneumonia)
60% of all children's deaths could have been prevented with basic medicines
Where BHM supported medics operate, deaths from malaria and dysentery are down by 50% while child mortality has been cut in half.
Not only will you be raising money to save lives, but we offer great additional incentives:
Personal fundraising website to share with friends and family to help you meet (and hopefully exceed) your fundraising minimum goal of $700,
Team 'Run for Burma" running shirt,
A guaranteed entry to any one of 7 Tough Mudder events,
Two dozen plus fundraising ideas and our experienced fundraising support,
In return, we ask you to raise a minimum of $700….

If you already have your bib and you'd like to join the Run for Burma team, we ask that you raise a minimum of $300.
To register for the 2016 Tough Mudder of your choice with Run for Burma, email us. Once you join the team, you will receive a personal fundraising page, training tips, fundraising support and more.
If you have any questions, please contact Mike, our team captain, at info@burmamission.org or call 571.216.9885.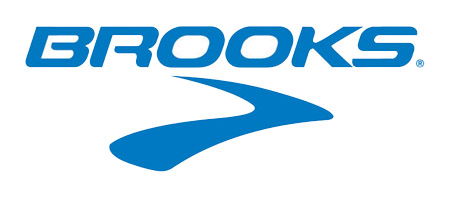 Special thanks to Brooks for your steadfast support of Run for Burma!