Meet Our Team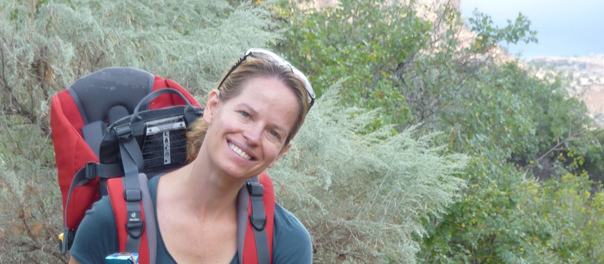 JENNIFER ZURICK
"I have been an activist since starting an on-campus environmental organization at Ventura College back in 1990. In 1992, I began work with Greenpeace and began to focus attention on areas where there is an intersection of environmental and human rights abuses. In the mid-1990s, I joined the protests at Unocal gas stations. At these protests I had the opportunity to meet a community of refugees who fled Burma after the military violence in 1988. They had endured the worst human rights violations imaginable but retained a quiet graciousness and dignity that touched me.
"In 1998, a dear friend and colleague J.P. visited the Thai-Burma border and saw first hand the horrible conditions endured by the Karen people at the hands of the Burmese army. He was in a camp for Internally Displaced People when it was bombed by mortar fire. Indicative of other risks of the region, he also came home with cerebral malaria. While he was being treated in the hospital, he shared what he saw in Burma and spoke passionately about helping these people. I promised him that if he got better (cerebral malaria being the kind that does kill you) that I would ask friends and family to donate money so we could go back to the border to buy medicines and blankets to help.
"The idea gained momentum and inspired other friends to become involved. In December of 1999, six friends, including a recovered J.P, visited the Thai-Burma border. We called ourselves The Burma Humanitarian Mission. We paid our own travel expenses so that all of the money we raised was used to buy medicines. We provided a six-month supply to roughly 8,000 villagers. It was an amazingly perfect time to be there. At the Mae Tao Clinic, the Backpack Health Worker Teams were just getting started.
"Dr. Cynthia Maung, after fleeing Burma in 1988, founded the Mae Tao Clinic in Thailand to provide healthcare to other refugees, but realized that with the military junta actively trying to kill villagers rather than, say, building hospitals, there were zero healthcare options in Burma.
"The people who needed healthcare the most - the villagers who were too young or sick or hurt, or at risk of arrest by the Thai authorities for crossing into Thailand without documentation -- needed healthcare brought to them. In these early years, our teams traveled with the backpacking medics and had our hearts broken open by what we witnessed in Burma.
"Our team backpacked into villages where we saw everything. One night we hiked long after dark to arrive in a village where a small child had convulsions because of malaria. A medic stayed up to treat her through the night. The next morning she was smiling and laughing because we had the medicines to save her life!
"It is impossible to return from such an experience without a profound sense of obligation to continue to help, and a deep sense of the privilege and honor that it is to have the resources and the freedom to do so.
"Back in the US, BHM was adopted by Earthways, which functioned as an umbrella for us until 2009 when we became our own 501c3. Until then BHM functioned as an all-volunteer organization with several key people providing sporadic involvement to raise funds so we could provide support to the backpacking medics whenever we could but our efforts were inconsistent because of our obligations to our families and livelihoods.

"As we shifted into becoming our own 501c3, we created a part-time position so that I could expand our programs. With my consistent involvement, we have expanded our funding and program bases. We now provide the training resources for 2/3 of all new medics trained each year and provide an annual supply of medicines for over 50,000 people - over a million doses of medicine in 2012! We have expanded our program to include providing the opportunity for Karen youth to receive an education – supporting the next generation of pro-democracy activists in Burma.
"In the information age, we see so many tragedies and disasters from a distance and there is a risk of becoming immune to the emotional impact of what we see. I am aware of what a gift it is to know that my effort is making a difference. My wish for everyone reading this is that you create a way in your life -- whether getting involved with BHM or another cause -- to feel the sensation of your heart breaking open as you experience that you -– just one person -- can directly help improve the lives of others."
Jennifer is the Executive Director and is a founding member of BHM. Jennifer has overseen the operations of BHM since its beginning and initiated BHM's original fundraising efforts. In her role of Executive Director she is charged with expanding our programs and public outreach and keeping this amazing team of people moving.
Learn more...