Meet Our Team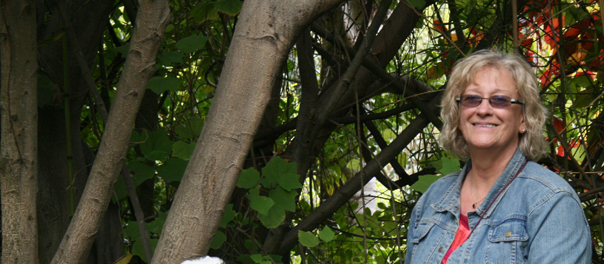 MARY EKSTROM
"Throughout my career, I've worked with the elderly and with developmentally disabled adults. It's satisfying to see that I make a positive difference in the lives of the clients I serve. However, it has also made me conscious of two very big differences between the elderly and developmentally disabled in United States and the ethnic minorities of Burma.
"First, the elderly and developmentally disabled are experiencing what people in all cultures encounter. People are born with disabilities, people get old; it's all part of the big picture. But, the people of Burma have been victimized by groups of human beings who have more strength, money and power. These people have taken away the basic rights that we accept without thought -- food, medicine, education for our children and the right to live in a safe environment.
"Secondly, in order to take care of the elderly and disabled in our country we apply for support from government programs. As long as we follow the myriad of government regulations we are provided with the funds to care for these people, minus, of course the enormous administrative costs. Organizations helping the people of Burma have very little of that kind of support.
"Burma Humanitarian Mission does most of our fund raising at the community level. Volunteers, not paid professional fundraisers, support fund raising events. The vast majority of what is raised goes directly to the causes BHM supports. Not to overhead.
"The struggles of the Burmese people came to my awareness through my daughter and her friends, this amazing group of young environmental activists. They began in the environmental movement then formed BHM when they learned about the atrocities laid on the people of Burma. Since those early days, the organization's fund and conscious raising efforts have been personal gatherings on Sunday afternoons in supporters' back yards where monies were raised by silent auctions containing items volunteers made and collected, people from the local Burmese community served native dishes and BHM members showed slides and told stories they learned from the medics and villagers.
"Now BHM is participating in national marathons and organized a race in Salt Lake City for the benefit of refugees – yet these teams and events are still intimate and celebrate the connections between people doing something worthwhile together.
"I admire the way my daughter includes her three-year old daughter in her work for the people of Burma. Izzy is learning to be generous towards others and to share the richness of her life with children who are less fortunate. I believe our world would be cured if the majority of people cared more for others and were willing to make sacrifices in their lives to help those who have less. I don't believe one can be angry, selfish and hostile while they spend their lives helping others. Children who are given the lesson of giving and sharing with others are the ones who will be leading this important work in twenty or thirty years. As part of BHM I want to ensure that my granddaughter -- and any other child in the US who wants to have the opportunity to help others – has the chance to do so!
"In the news we hear that progress is being made towards ending the atrocities committed against Burma's indigenous people. While I am naturally optimistic and want to believe that their lives will be righted soon, I also know that isn't realistic. The way of life they knew is gone. It will take great effort to repatriate those living in refugee camps. Young people will need to learn a new way of life. The people of Burma will continue to need the support of the world community as they rebuild their lives."
Mary brings over 25 years of health care related business services and management experience to her role as Treasurer of the Board of BHM. She has volunteered with BHM since 1999 and has supported many of our grass-roots fundraising efforts. Mary spearheads Burma Save Soap and youth outreach.
Return to Meet our Team
Learn more...