Fiscal Year 2014 Annual Report

Overview
In 2014, Burma Humanitarian Mission expanded its support to the peoples of Burma during a time when health care and education is beyond the reach of even more Karen, Kachin, Shan and other ethnic minorities living in Burma's conflict zones.
The Burma regime's continued aggression and repression have driven the need for increased support. Throughout the year, the Burma army sporadically attacked Kachin and Karen villagers as it postures to seize land for international development projects. In September, the Burma army attacked in the Papun district – where BHM supports a number of medic teams. This violence appears driven by the Burma regime desire to seize land for a hydroelectric dam project paid for by the Chinese. Other violent events appear to have no motivation – as when the Burma army fired artillery at a roadside restaurant in October, killing 3 people, including an 11-year old boy.
Meanwhile, in Kachin State, the Burma army continued to violate a decades old cease fire. It is impossible to reconcile and embrace peace when the Burma army repeatedly attacks villages, as it did in April in the Mansi Township, forcing an additional 3,000 people to flee. The continuous fighting in Shan state also causes villagers to flee from their homes. Multiple sources documented the Burma army's use of rape, beatings and random killing of unarmed civilians – all aimed at intimidating ethnic groups into submission.
The net result is that hundreds of thousands of people are displaced while an even greater number live in areas where there is no health care available. People living in these areas have said they feel fortunate if they have some medical support within a 2 day walk of their home.
Support Provided
MEDICINES & SUPPLIES
In this environment, the need for continued and expanded Backpack medics is clear. During this time, BHM supported 4 additional teams – going from 10 to 14 backpack teams by year's end. BHM provided 1.28 million doses of medicine, to include over 25,000 doses of anti-malarial drugs and more than 22,000 pieces of medical supply items, such as thermometers, bandages and so forth.
In December, 23 new, BHM-supported backpack medics graduated from the community health worker course and joined teams operating throughout Burma.
GLOBEMED AT WHITMAN COLLEGE
GlobeMed at Whitman, a chapter of the national non-profit GlobeMed, strives to educate and engage the Whitman community in issues of global public health through discussions, events, films, and a close collaborative relationship with Burma Humanitarian Mission (BHM).
Together, GlobeMed at Whitman and BHM work with grassroots, community-based healthcare and education organizations in both Thailand and Burma to improve the lives of youth from Burma.
GIRL DETERMINED
Girl Determined is sparking a movement of girls with leadership skills to advocate for their own rights and a future that does not re-create the risks they now face.
Thanks to support from individuals and organizations, in 2014 we were able both expand the reach of our programs, particularly to girls in areas of civil conflict, as well as broaden the scope of programming to enhance impacts. 
MINMAHAW SCHOOL
Minmahaw School has expanded to meet the current needs of young men and women from Burma by adding a second year of study, with a vocational focus in Teacher Training. Every student's first year is spent learning academic high school subjects, all taught in English while living in dormitories within a block of the school. During that year, they are exposed to various vocational options such as teacher training, hospitality training, computer training and small business organization.
MYANMAR MOBILE EDUCATION (MYME)
MyME Project attained great successes this year. We signed an agreement with Telenor Myanmar to provide non-formal education at their branded teashops in Yangon and Mandalay to over 300 students in 58 teashops. Telenor Myanmar also donated a myME bus. The bus is being converted into a lab where computer and internet classes will be held. In addition, MyME enrolled another 75 new students from other teashops and two monastic schools. 14 new teachers and volunteer teachers are receiving on the job training while assisting the existing teachers in classes. Last but not least, myME signed a MOU with Ooredoo to fund day-to-day project operations, purchase and refit  vehicles, and provide equipment for training programs (tablets, computers and projectors for Level II computer/internet classes).
More Information
SOURCES OF SUPPORT
We are fortunate to have the support of so many wonderful organizations and individuals who make our work possible.
- This includes the 60 runners and thousands of supporters who made up the Run for Burma team in 2014.
- There's also the wonderfully committed people at Alternative Gifts International who have selflessly connected BHM with more than 50 gift markets across the United States, allowing individuals in these communities to see and answer the need for help.
- We are fortunate to have the support of the Ronald McDonald House Charities for their generous and steadfast support to the medic program.
- And special thanks to Brooks Sports for providing support to our Run for Burma team for the 7th year in a row.
FINANCIALS
Get Involved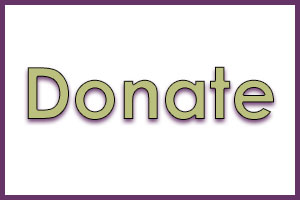 RUN FOR BURMA
BHM fielded our second largest Marine Corps Marathon team ever in 2014 - with 54 runners crossing the finish line. The majority of these runners tackled their first marathon - and did so with a foundation of support and motivation not available to the average runner. Our team had runners from across the US and world - as far away as Beijing and South Africa. Compassion recognizes no geographic border
You can Run for Burma in any race you desire! We will help you get a bib whenever possible. In 2014, we also had runners in the Paris Marathon plus the Wild Safari, Surf City and Pittsburgh Half Marathons.
BHM is forming a team for the 40th running of the Marine Corps Marathon on October 25th. Come join our team - as a marathon runner, 10k runner or as an on-course supporter!
BURMA SAVE SOAP
BHM offers hand-made, specialty soaps. They make great gifts for any occasion and can be special ordered for events.
RUN FOR REFUGEES
For the third year in a row, BHM held the Run for Refugees 5k family fun run/walk in Liberty Park, Salt Lake City Utah.  Each June, the run serves as the kick-off event for World Refugee Day.  In 2014, over 100 runners joined us.  This fun run provided a scholarships to Salt Lake area refugee youth as well as support to LMTC College at Mae La Refugee camp in Thailand.
Come join us June 6th as we celebrate the courage and determination of people from Burma and other countries who have made our communities their second home after being forced from their homelands.
COMBINED FEDERAL CAMPAIGN
BHM continues to be a part of the Combined Federal Campaign. You, your friends, colleagues and family members who are part of the 4 million Federal workforce can support us each year. We are charity #83075
OTHER WAYS TO GET INVOLVED
Subscribe to our Quarterly Newsletter
Review BHM on Great Nonprofits